OK, I feel like a teenage girl
Total Kodak moment folks
. Just get off playing some computer games, see I have a few random comments, look over to my site-meter and BAM! What do I see but a freaking Instalanche! This is what it looks like folks as of 11:09 PST.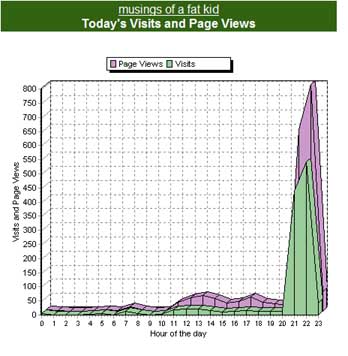 I feel like
Ace
, he's been pining for a link from Glenn since day 1, and when does it happen? When he's out pitching a script at Sundance, and his guest-bloggers have taken his spot over... go figure.
Big props out to Amish for coming up with that post (and all the others)!!