Don't. Change. A DAMN THING!
Still haven't changed out of my work clothes - got my
cowboy boots
on (see below), my
bottle of scotch
I'm about to kill (and will need to replenish) the TV to
fox
, the internet to
Ace
/
C-Span
and
Yahoo
, I'm blaring
Against Me!
(some "fight the system" punk that fires me up like no other) - and not a damn thing is gonna change as long as things keep going as they are!! Rumors have Bush taking
NH
, blowing
NV
out of the water and sweeping
OH
and
FL
!
I'm freakin gonna
SWOOOOOOOOON
!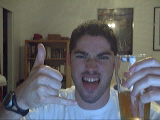 Update: Just clicked through to ABC - Peter Jennings appears to be in panic mode. Heh.
Update #2: 9:20 PST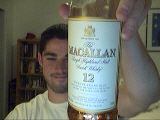 I'm effing KILLING this bottle. In the same spirit
George Bush just KILLED Kerry in FL
!! Mwhahahahahaha.
Update #3: 9:33 Repubs are calling fucking OHIO for BUSH!! Holy shit, 3 electoral votes left!!!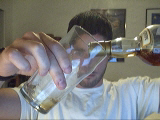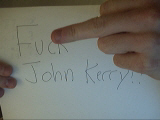 Update #4: Rally time 10:01 - OH is up for grabs again - hopin ace didn't jinx it....
Update #5: Uber-Rally time - bringin out the BIG GUNS. Just finished my bottle of 12-year old scotch, did the 100-yard dash over to Vons, and picked myself up an 18 YEAR OLD BOTTLE OF SCOTCH - $109 - in order to rally the Ohio voters to re-elect our Commander In Chief.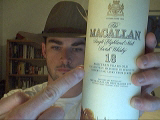 Update #6: Edwards is SUCH a faggot.