Reverse the Curse, baby!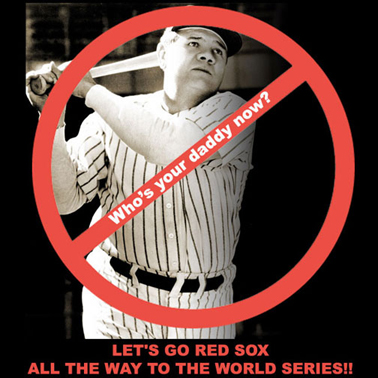 Image stolen from the
Dropkick Murphy's homepage
, and there's a great story behind the latest redux of the BoSox's fight song:
What was the biggest challenge in maintaining the original integrity of "Tessie"?


What integrity? The song was horrible, it was a hundred years old. We basically rewrote the whole song with just a hint of the original melody. We were more intrigued by the story behind the song (

in the early 1900's rabid, drunken Red Sox fans would relentlessly sing "Tessie" to annoy the opposing team. The fans stopped singing "Tessie" after 1918 and the Red Sox have not won a World Series since

).
GO SOX!